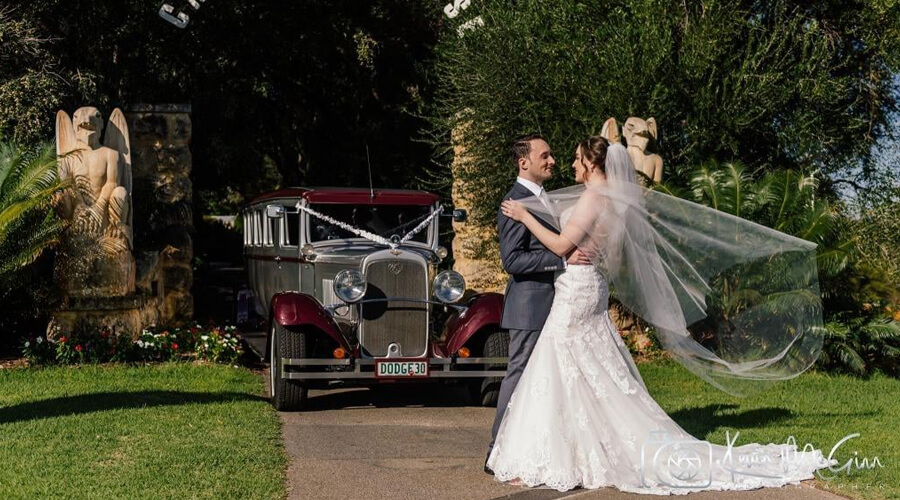 Wedding car hire
Posted on March 27, 2023
The special day is here which will ever remain in your heart. From venue, flower, dress, decoration to cake, everything has to be ready at the right time. But, how you will get to the ceremony? Call the best wedding car hire to make the wedding day more impressive. A vintage limo can add a touch of luxury to your special day.
Why should you call a wedding car hire?
More Stylish appearance- Different luxurious cars are out there to choose from. However, a vintage limo is the most stylish vehicle that represents luxury. We ensure that it makes a grand entrance at the ceremony that you are always seeking. It will draw the attention of your guests as well as make this event more special. Especially, it can be an astounding backdrop for your wedding photos.
More convenient- A vintage will provide convenience to get this job done. This will be driven by a highly professional and experienced chauffeur who will be available at your disposal. You don't need to bother about you anything like a parking spot or hectic traffic. Your expert chauffeur will handle all these problems. You just need to sit back and relax.
More safety- Apart from luxury and style, a limo is all about comfort and safety. You will arrive at your destination in a safe way and at the right time. The couple will have at least one glass of wine or champagne during the event. With its dual opening doors and extra height inside you will have easy step-in access to your seat. No need to crawl to your seat in your gown. This is the most spacious 8 passenger limousine in Perth.
More privacy- You will feel the privacy in your vintage limo. This rare stunning silver and burgundy vintage limousine is the perfect wedding limousine. This Perth limo is pure class and along with first-class service, your day will be perfect. No one can see inside the car without your permission. We are dedicated to ensuring that the Bride and the Bridal Party arrive in style and are stress free on this special day. Let us help you create happy memories that will last a lifetime.
Affordable option- Do not think that having a limo is an expensive option. Transportation prices are more competitive than ever. So you can easily afford it.
For booking your wedding car hire, call us at 0416 341 256.